So Much More is a songfic by PrinceBalto.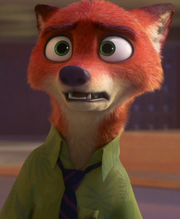 Premise
Adapted from the song from Aladdin, Nick sings this while remembering what happened to him before.
Story
Untrustworthy
Sly fox
I don't buy that
If they'd look closer
Would they see a vicious predator?
No siree
They'd find out
There's so much more
To me
Ad blocker interference detected!
Wikia is a free-to-use site that makes money from advertising. We have a modified experience for viewers using ad blockers

Wikia is not accessible if you've made further modifications. Remove the custom ad blocker rule(s) and the page will load as expected.