Wilde Restaurants, Inc is the restaurant business owned by Robin and Marian Wilde.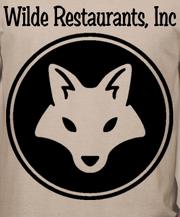 About it
Wilde Restaurants, Inc is the biggest restaurant company in Zootopia and is owned and operated by the Wilde family. It was founded many years earlier by Robin Wilde's side of the family. It owns all manner of restuarants across Zootopia, from quick-service fast food restaurants to fine sit-down restaurants. Nick Wilde, Robin and Marian's son, works as the manager for one of the restaurants. It was when one of the early moments of the savage incidents occurred in the restaurant alley that he met Judy. Their restaurants can be found in virtually every corner of Zootopia, and in the surrounding towns. Their corporate headquarters are located in downtown Zootopia, in a big, beautiful office building that is owned by them as well.
Employees
Robin Wilde (Owner)
Marian Wilde (Owner)
Nick Wilde (Manager, owner)
Judy Wilde (Nee Hopps) (Office worker)
Finnick (Host)
Honey Honey Badger (Waitress)
Many, many more
Ad blocker interference detected!
Wikia is a free-to-use site that makes money from advertising. We have a modified experience for viewers using ad blockers

Wikia is not accessible if you've made further modifications. Remove the custom ad blocker rule(s) and the page will load as expected.